BTC analysis for 01.15.2020 – Watch for potential downside on the BTC due to overbought condition
Source: Forex Analysis

Industry news:
The last several years have brought great economic difficulties for the country of Venezuela, whose native currency, bolivar, suffered a great loss of value due to extreme inflation. At the same time, cryptocurrencies were finally leaving the shadows and becoming a big trend around the world. This is why the country decided to create its own, national cryptocurrency backed by its oil supplies — Petro.
The coin was supposed to represent a safe haven from the nearly-worthless bolivar, but also to help circumvent US sanctions. However, Petro, which was launched in 2018, failed to attract users as Venezuelans were more interested in Bitcoin and altcoins. Now, Maduro has announced that he plans to bring the Petro back.
Technical analysis: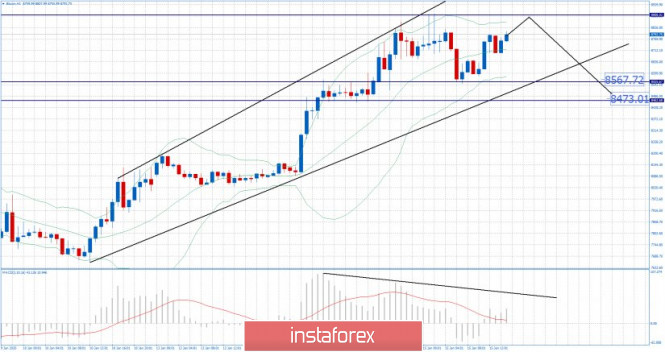 BTC is trading in the upward trend but the price is trading near the previous day high at $8.888, which is sign that buying looks risky at this stage.
Watch for selling opportunities on the rallies and use 5/15 minute time-frame for better timing. Downward targets are set at the price of $8.567 and $8.473.
MACD oscillator is showing decreasing on the upside and the slow line is on the downside.
Resistance level is set at the price of $8.888
Support levels are set at the price of $8.567 and $8.473.
The material has been provided by InstaForex Company – www.instaforex.com