Daily analysis of major pairs for February 14, 2018
Source: Forex Analysis

EUR/USD: This pair has moved upwards by 140 pips this week. The price is now above
the support line at 1.2350, and it is going towards the resistance line at
1.2400. Should that resistance line get breached to the upside, another
resistance line at 1.2450 would be targeted. Then the bias in the market would then
have turned bullish.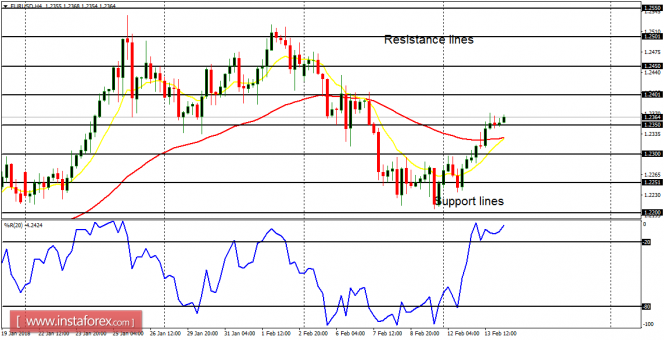 USD/CHF: Here, the EMA 11 is below the EMA 56,
and the Williams' % Range period 20 is around the oversold region. This
has resulted in a short-term "sell" signal, which could help to propel the price
towards the support levels at 0.9300 and 0.9250. The market is currently below
the resistance level at 0.9350.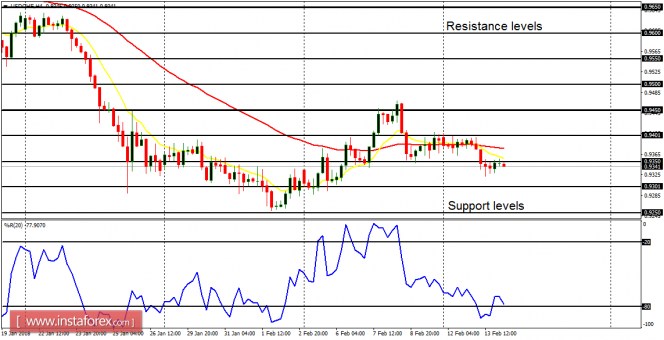 GBP/USD: What
is happening on the Cable is merely a rally attempt in the context of a
downtrend. Should the market come down from here, the recent bearishness in the
market would be saved; otherwise, a new bullish bias would be formed (especially when
the distribution territories at 1.4000 and 1.4050 are breached to the upside).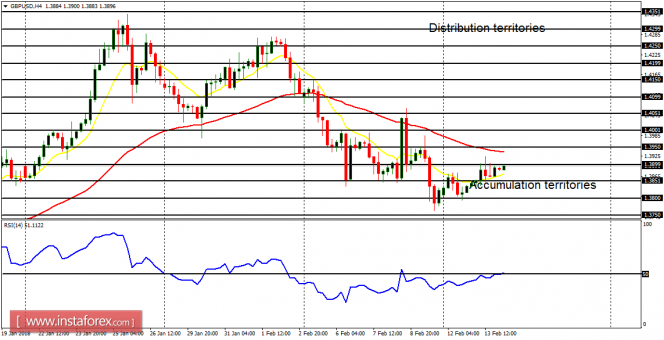 USD/JPY: The USD/JPY has tested the demand level
at 107.50 several times, without breaching it to the downside. The demand level
would eventually be breached to the downside as the price goes further southwards,
owing to the bearish outlook in the market. Other targets are located at the
demand levels of 107.00 and 106.50.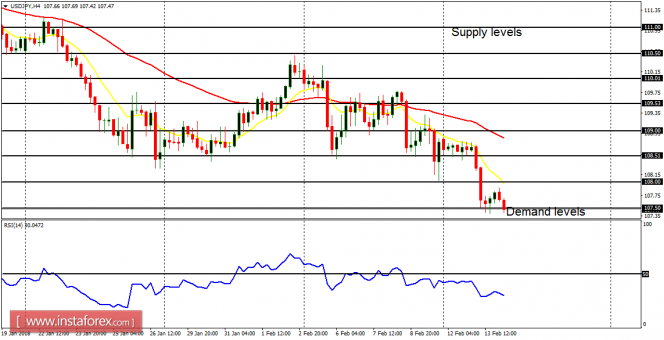 EUR/JPY: The
EUR/JPY pair has resumed its bearish movement. There is a Bearish Confirmation
Pattern in the market, which signals a further plunge. The next targets are the
demand zones at 132.50, 132.00, and 131.50. Strong volatility is a possibility
this week, which would start anytime.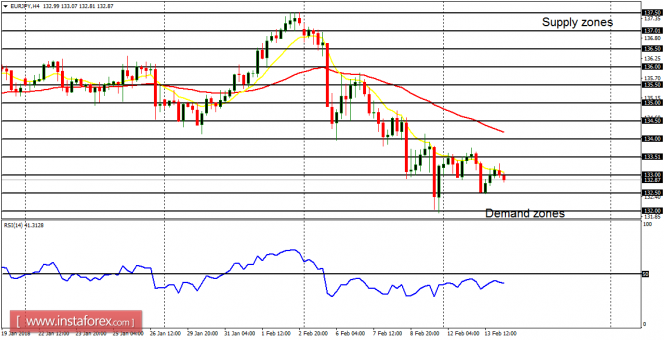 The material has been provided by InstaForex Company – www.instaforex.com