Gold record holder: unbeatable metal, long-term growth
Source: Forex Analysis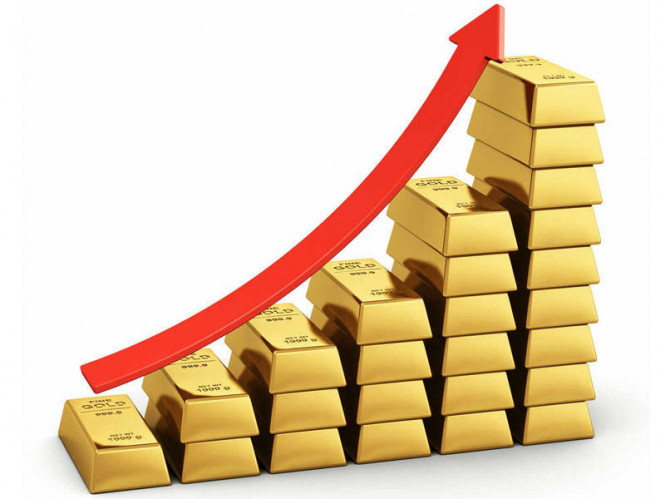 The yellow metal, having once won a leading position, is not going to descend from the podium. In the future, it will continue to grow, analysts at Citigroup, the largest US bank, are sure. Low interest rates and fears of a possible recession will be key drivers of growth.
In the next two years, the cost of the leading precious metal will increase and reach $ 2000 per 1 ounce, according to Citigroup. Experts are sure that the protracted trade conflict between the United States and China will become the catalyst for this recovery. The unstable geo-political situation will increase the risks of the onset of a recession in the US economy, the bank emphasizes.
A high level of geo-political uncertainty provides significant support to gold. This external background creates the ideal soil for the growing demand for the yellow metal. In a similar situation, investors will prefer gold and other traditional precious metals as safe assets, Citigroup reminds.
The bank's report states that it is highly probable that the yellow metal will test the maximum values again which was recorded in 2011-2013. New price records are expected in 2021–2022 amid a slowdown in economic growth in the United States, especially in the event of a recession. Another driver of gold growth may be the election uncertainty in the United States, which will lead to a rise in the price of precious metals to $ 1800– $ 2000 per 1 ounce.
According to Citigroup analysts, the yellow metal, in the short term, will be able to withstand pressure factors. Correction of the value of gold provides an excellent opportunity to increase investment, experts recall. The bank believes that if the Fed rates fall to zero, precious metals will be the most attractive asset for investing.
Gold is not afraid of a slowdown in the global economy, experts are sure. Such negative factors are offset by institutional investor policies. First of all, this includes the strategy of leading regulators who periodically buy up yellow metal for their reserves. Therefore, precious metals will always be in price, experts summarize.
The material has been provided by InstaForex Company – www.instaforex.com